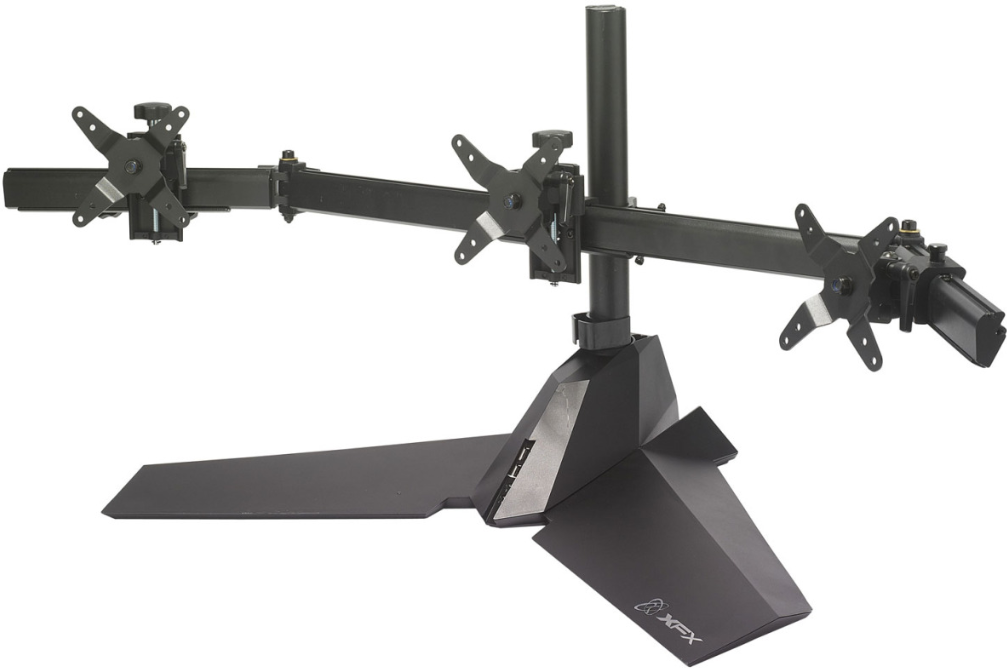 Three monitor setup – nearly
3 September 2011
Well, it's been a few years on the wish list, but over the last few weeks, it's finally becoming a reality..
Three Monitors..
The only thing I'm waiting on now is the graphics card – it's been ordered – it was due to be released end August, however there's been a delay! grr!
I got the third monitor from Scan – a (i have to say) brilliant website, the tracking is fantastic, 100% true tracking indeed, absolutely brilliant. Well Done Scan. They even emailed me (and text) to advise that the monitor would be delivered today between 10.59 and 11.59am (yes – it's Saturday today). Awesome.
I sooo wish the graphics card was available on the Scan website, now that would have me up and running today!
Next on my wishlist is a 3 Monitor Stand, from XFX, at £300 it's definitely a xmas pressie request! lol
The downside is that I'll need to get a further monitor, as my 7 year old SONY monitoris 1. a wee bitty worse for wear, and 2. It doesn't have VESA connection mounts for the stand (scunner)!
I also treated my computer to more memory too, so it's now running at a full on 8GIG of ram, mega!!
(Don't tell the Mrs…)
As usual – my memory came from Crucial – the Memory Experts.
As one of my friends on facebook said:
"Now that is gangster"
Loved that comment – Nice one Kim!
Tags: 3 Monitor Setup, Memory, Monitor Stands, monitors, PC