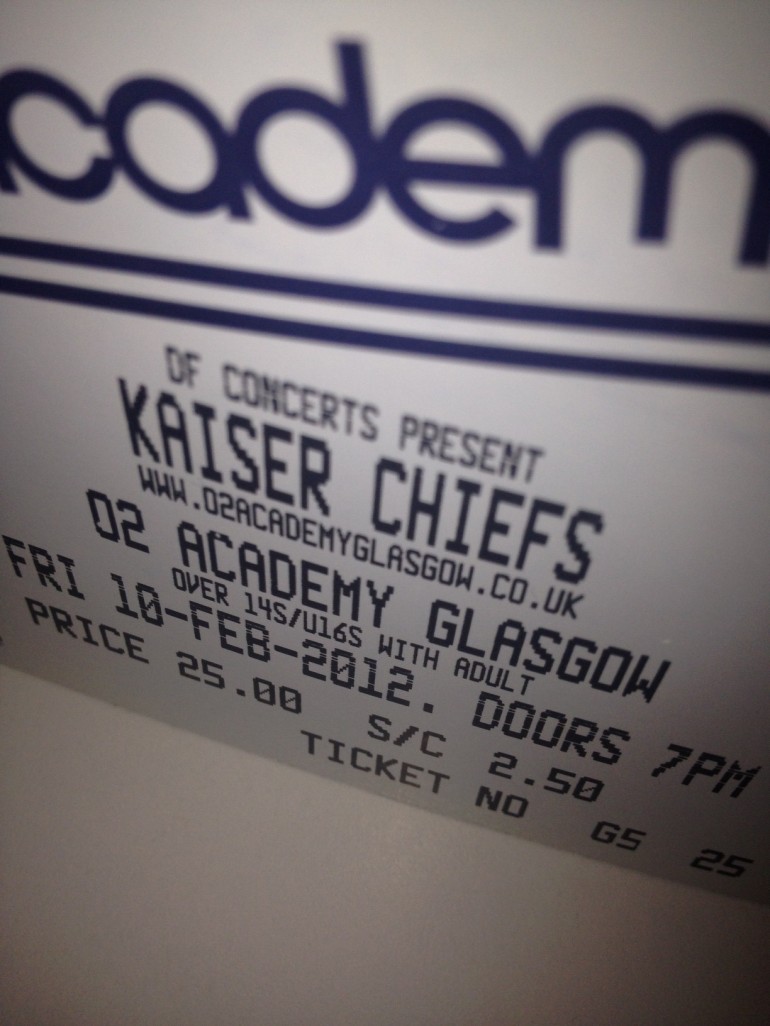 Ruby Ruby Ruby Ruby…
10 February 2012
So tonight, it's Kaiser Chiefs!!! Live in Glasgow at the (urghhh) O2 Academy.
I've only seen them once before, and they were the support act to U2 in Dublin back in 2009, they were superb (as was U2).
Best song… Ruby, followed by I Predict a Riot, I just love 'Love's Not a Competition' – just ace! – The Angry Mob… there's another goodie…
Ruby gets me all the time – Ruby Ruby Ruby Ruby….. waa-aa-aa-aaaa-aaa
Sitting here having a wee blog whilst the missus gets ready, then it's off to the Quay in Glasgow for a quick bite to eat, then on to the gig… hope the traffic ain't bad!
Better go, but I'll leave you with my dear friend Ruby:

Tags: Gigs, Kaiser Chiefts, Music, Ruby Ruby Ruby Ruby