Coding… Doctype
7 May 2010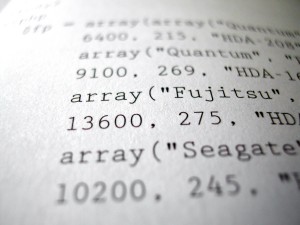 When it boils down to the darned hard coding – I'm still learning…
Arrays… I'm sure that's my issue, for some reason I just can't get my head round them properly.
If there's one thing I have learned though in the past year is the proper doctype for the page…
There is a great article on it here: http://www.alistapart.com/articles/doctype/
It's amazing that there are loads of books that just "skip" over this…
Anyways, I've got a few websites to finish off now, with Stag, TRS and hopefully a few others in the pipeline, they are all coming along well..!
And if you do need a website re-designed – let me know..
Still a big shout out to "Stormy" for helping with the php coding on UKwins, it's still much appreciated!